Current moderation board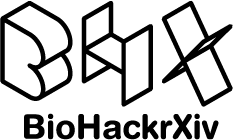 Pilot phase
During our first year, 2019-2020, we are piloting this approach with a limited number of DOI assignments. Therefore, we will only accept submissions from invited events.
Why?

DOIs have a price and during the first year we have a limited number of those.

Will this change?

Yes, we are looking forward to creating a sustainable model that will allow us to host many more submissions.

How can I contribute to building such a sustainable model?
Our event is not listed as a supported event, could we still submit articles to BioHackrXiv?

Please send us an email, the BioHackrXiv steering committee will assess cases on individual basis.
Current list of eligible events
Active moderation board members
NBDC/DBCLS BioHackathon 2019

Chair: Toshiaki Katayama
Moderation board members:

ELIXIR BioHackathon Europe 2019

Chair: Jennifer Harrow
Moderation board members: Leyla Garcia

Virtual Covid-19 BioHackathon 2020

Chair: Pjotr Prins
Moderation board members:

Global moderation board

Chair: Leyla Garcia
Moderation board members: